RURAL MUNICIPALITY
OF ST. LAURENT
​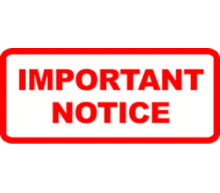 PAY YOUR TAXES QUICK AND EASY IN 2022 WITH PLASTIQ!
2.5% fee or less when using plastiq. The fee is tax deductible and in many cases can be offset with rewards points, cash back, or early pay discounts that are earned by using a credit card to make payments.
These custom made bombardier signs are available in three sizes to suit your budget. 30CM X 45CM for $60.00, 45CM X 60CM for $100.00 and 60CM X 75CM for $150.00. They can be ordered in most colors. Expect a 4 week lead time.