RURAL MUNICIPALITY
OF ST. LAURENT
​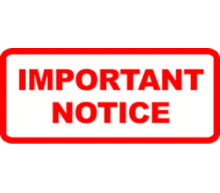 PAY YOUR TAXES QUICK AND EASY IN 2022 WITH PLASTIQ!
2.5% fee or less when using plastiq. The fee is tax deductible and in many cases can be offset with rewards points, cash back, or early pay discounts that are earned by using a credit card to make payments.
Zoning By-Law Amendments
Amendment to include the definition of Park Models


​Inclusion of enforcement under General Enforcement By-law

Inclusion of the "RR" Zone under s. 3.32.2

​Permitting cottage dwellings and single family dwellings in the SR-M Zone

Travel trailers/RVs not permitted on vacant properties in the "RR" Zone


The RM passes by-laws to promote a safe, pleasant and caring community




- If you are concerned for the immediate well-being of yourself or another person, please call the RCMP at 9-1-1



-If you are concerned for the well-being of a domestic animal or livestock, please call the Animal Care line at 1-888-945-8001.



-If you are concerned about wildlife, please call Manitoba Wildlife Conservation at (204) 762-5229.

-If you are concerned about a fire, please call the Fire Department at 9-1-1.

-If you believe you are witnessing a by-law infraction, please complete the By-Law Complaint Form, using the link below.
The complaint form should be submitted at your earliest convenience.



The By-law enforcement officer works odd hours and will review the complaint at her earliest convenience.
You may call the RM office at (204) 646-2259 Monday through Friday from 8:30 AM to 4:30 PM, if you have any questions.