RURAL MUNICIPALITY
OF ST. LAURENT
​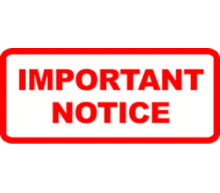 PAY YOUR TAXES QUICK AND EASY IN 2022 WITH PLASTIQ!
2.5% fee or less when using plastiq. The fee is tax deductible and in many cases can be offset with rewards points, cash back, or early pay discounts that are earned by using a credit card to make payments.
The historical Metis community incorporated in 1882 is home to approximately 1400 residents. Situated on the shores of Lake Manitoba this jewel of the Interlake boasts some of the best beaches in Manitoba with the most memorable sunsets. Come visit us!



Property owners in all zones other than agriculture that owner more than two adult dogs and/or three adult cats MUST have their domestic animals licensed before end of day on

October 28, 2022

, in order to be permitted to keep domestic animals in excess of the permitted quantity (Section 2) i. Domestic Animal By-law 5/2021)
Next Regular Council Meeting - October 5, 2022
Box 220, 16 St. Laurent Veterans Memorial Rd.
St. Laurent, MB R0C 2S0
204-646-2259 Phone
204-646-2705 Fax
OPEN Tuesdays, Thursdays, Fridays from 8am to 4pm and Saturdays 8am to 4pm
Mondays and Wednesdays CLOSED for garbage pick up.
If a Stat Holiday falls on a Monday, the Site is
OPEN Wednesdays, Fridays and Saturdays
Tuesdays and Thursdays CLOSED for garbage pick up.
RM OFFICE NOW OPENED TO THE PUBLIC!
Staff will continue to serve you and answer questions.
204 646 2259
Notices posted and can be viewed.
MASKS ARE OPTIONAL.
Regular council meetings & public hearings continue. Taxes can be mailed out or you can pay online with many financial institutions. Contact the office for details. You can now pay with your credit card by a third party. Visit https://request.plastiq.com/pay-rural-municipality-of-st-laurent1
Third party fees do apply.
​
​
Have you seen these signs around town? You can order your very own. Click the For Sale button for details