RURAL MUNICIPALITY
OF ST. LAURENT
​
REMINDER:
RV Conditional Use Permit Fees DUE JUNE 1, 2022
NOTICE OF REGISTRATION OF PROSPECTIVE CANDIDATE FOR GENERAL MUNICIPAL ELECTION
2022 WIWD WATER TESTING PROGRAM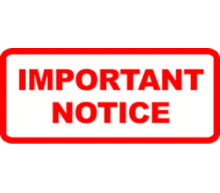 The Rural Municipality of St. Laurent
​
16 Veterans Memorial Rd.
St. Laurent, MB
204-646-2259 Phone
204-646-2705 Fax
Cheryl Smith - Reeve
204-383-0329
Frank Bruce -
Deputy Reeve - Councillor
204-383-0352
​
Vern Coutu - Councillor
204-383-0342
​
Jerry Combot - Councillor
204-383-0348
​
Phil Mathews - Councillor
204-383-0326
Driving Directions

St. Laurent is located 45 minutes North from the Winnipeg Perimeter on Hwy 6. As you arrive in St. Laurent and observe the first slow down to 60kmh turn West on St. Laurent Veterans Memorial Rd. and an immediate right to the parking grounds for the St. Laurent Arena and Recreation Centre. RM office is located within the Recreation Centre to your right.