RURAL MUNICIPALITY
OF ST. LAURENT
​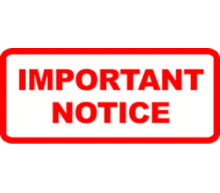 PAY YOUR TAXES QUICK AND EASY IN 2022 WITH PLASTIQ!
2.5% fee or less when using plastiq. The fee is tax deductible and in many cases can be offset with rewards points, cash back, or early pay discounts that are earned by using a credit card to make payments.
WELCOME

The Welcome Centre, located across from the St. Laurent Rec Centre is home to our New Post Office. Open 24hrs a day, St. Laurent residence can pick up their mail anytime. The St. Laurent and District Recreation Commission office is also located at the Welcome Centre as well as one other office for rent. For more information on leasing this office or for a viewing contact the RM of St. Laurent.
​
​
In 2018 St. Laurent unveiled it's monument during the Canada day 150th Celebration.
Attached as part of the Welcome Centre, "Phase I" of the Metis Heritage Museum is now complete with three rooms for Utility, Artifacts storage and Artifacts Lab. The entry way serves two purposes as entry to the future Museum for deliveries and entry for the post office deliveries and post master. The RM is currently seeking Funding for Phase II.
Metis Heritage Policy Committee
Cheryl Smith

Bev Jolicoeur

Mona Buors

Jay Lambert

Guy Dumont

Ben Allard Jr.

Juliette Lavallee

Joyce Bruce Dumont

Chris McKay

Tre Jolicoeur